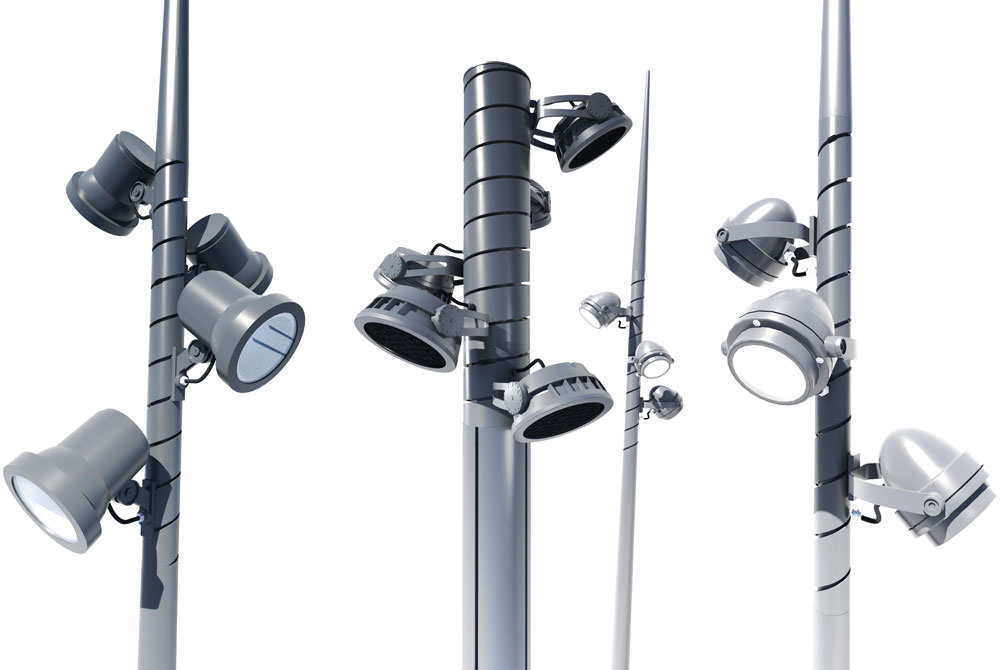 Masthead with helicoidal technical groove. Through this exclusive design floodlights can be easily mounted and their heights and orientations can be adjusted precisely on site.
Linked project(s)
La Sucrerie car park, Wavre
Cultural Center "Le 148", Alfortville
Contact
Need more info ?
Feel free to contact us if you have any question.