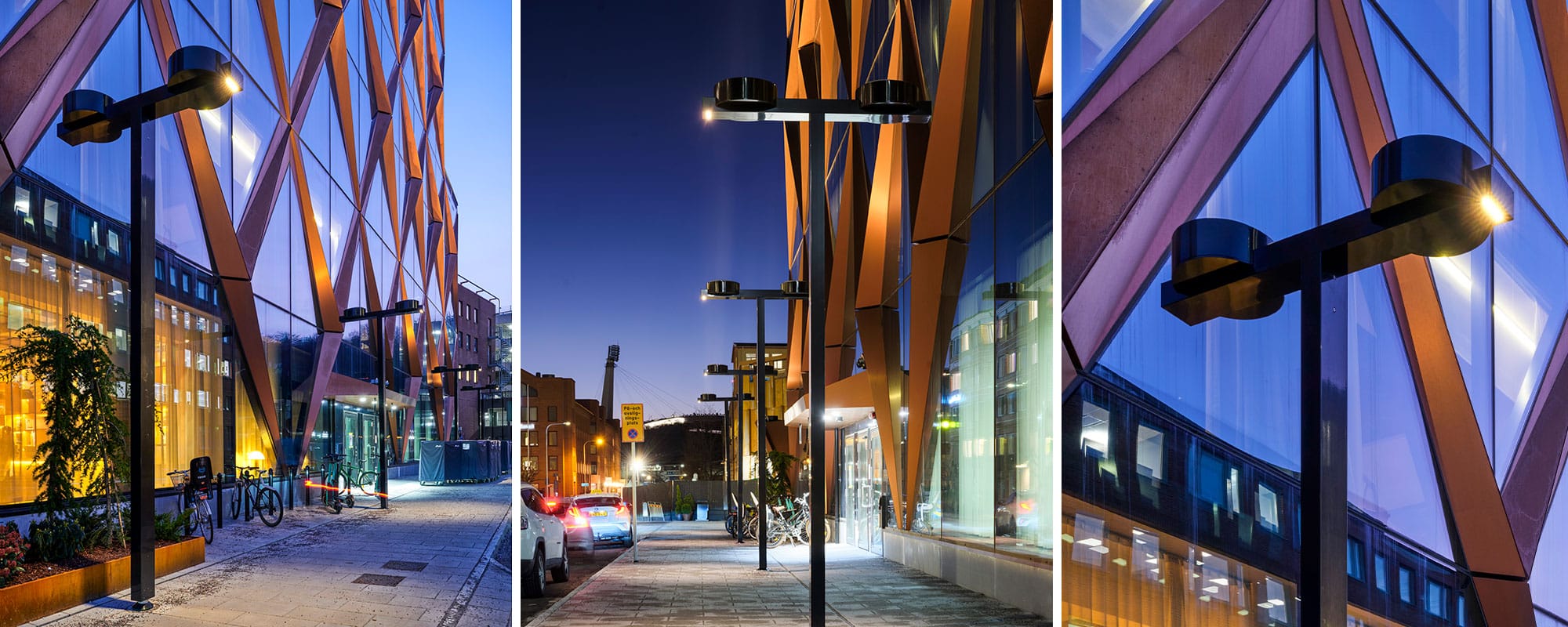 The project
The 100m high Kineum Tower is located in the heart of the modernized Gårda district of Göteborg. The challenge of the project was to illuminate the amazing glass and metal façade while reducing light pollution and respecting the environment.
Our custom-made Shiraz poles, topped with lights, become floodlights supports. Reminiscent of an old oil lamp with two balanced discs, our poles made of 75% recycled aluminum contribute to the unique design of this Swedish project.
This particular exterior lighting imagined by Light Bureau has been nominated for the Swedish Light Prize 2023.
Göteborg,
Suède
November 2022
© Photo credit:
Stockolm Lighting – Ulf Celander
Contracting authority : NCC and Platzer
Architect : Reflex Architekter
Lighting designer : Light Bureau