Turnkey operator of aluminum urban lighting furniture since 1971, Technilum® focuses on creativity, innovation and design. The unequaled finish of our outdoor lighting solutions have built the trust of our customers worldwide for almost 50 years.
Your partner in urban realm enhancement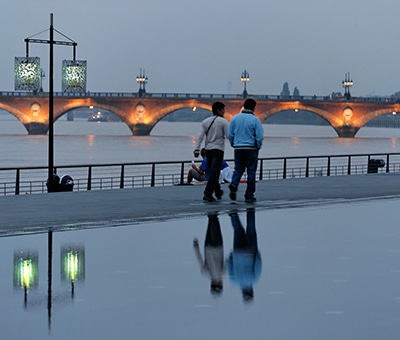 Technilum® products contribute to the creation of urban or architectural heritage, making the most of each site's features. We therefore pay particular attention to proposing sustainable solutions, in line with the challenges of the area concerned. Our objective? The absolute satisfaction of all stakeholders: users, local authorities, architects, urban planners, lighting designers…
From "off-the-shelf" to custom-made solutions
Technilum® works closely with its customers to perfectly understand and answer their requirements. We offer a "prêt-à-poser" (off-the-shelf) range of products that one can easily configurates according to the project… But we are also more than happy to help you on particular projects and discuss with you to design THE custom lighting solution you need.
Original French touch
Since its creation, Technilum® is located in the South of France, near Beziers, half way between Barcelona and Marseille. Its current production facility is an old winery which has been successfully converted into an industrial bilding. Too cramped to answer increasing orders, Technilum® has recently invested into an extension of its production facility. Agility, corporate social responsibility, top quality and creativity: these are what we believe our French touch can bring to the lighting industry.
Learn more about our French touch