Like our counterparts from the fashion industry, Technilum® has developped a "Prêt-à-Poser" range (off-the-shelf): pre-designed models combining design, efficiency and durability, available in several configurations (height, number of arms, luminaires…).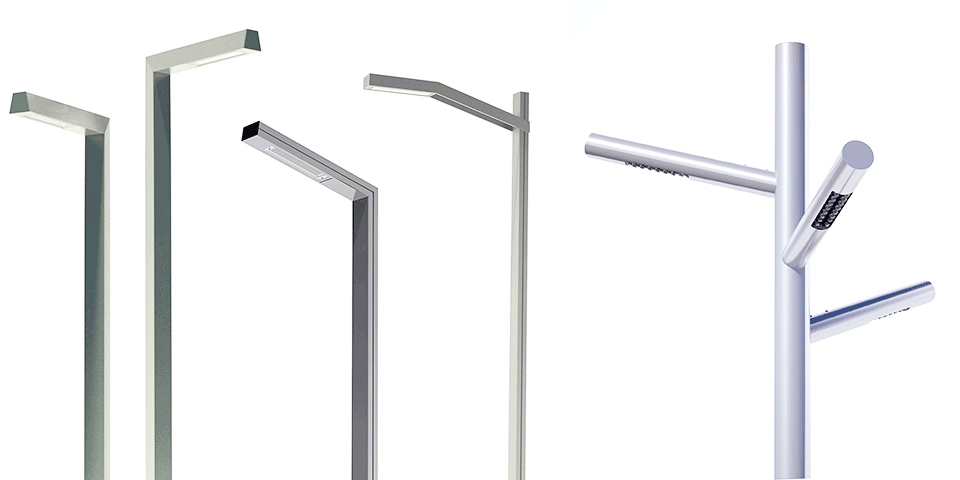 Design, efficiency, durability
Technilum® works with aluminum for more than 45 years: this unique know-how enabled to build the Prêt-à-Poser range:
Durability: 100% aluminum poles, entirely weld-free, extremely resistant to bumps and corrosion, even in marine environment.
Energy efficiency: LED luminaires, with low energy consumption and long lifespan.
Design: Classic, timeless, or totally contemporaneous. All the models can be customized in terms of height, colors, number of arms…
« Prêt-à-poser »: Plug & play concept, our products are complete (lighting element, cables) and ready to set up, with short delivery time.
Very soon, access to an online configurator
Our flafships models have been declined in different formats, including lamp posts, wall-mounts, bollards, which allows an aesthetic continuity in public space. Different sizes and heights are available for ambiant or functional lighting.
Mikado range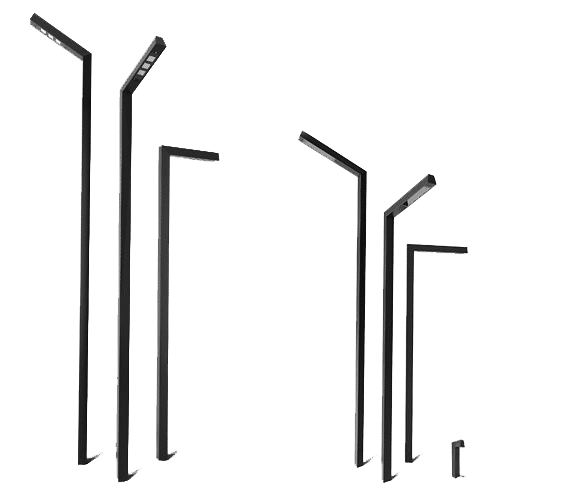 Technilum's icon Mikado has become a must have in qualitative urban projects. Reknowned for its unique trapezoidal profile, it can be arranged in alignments or in cluster. Made of extruded aluminum, entirely weld-free (City Module concept) Mikado is available in different heights and format (lamp post, bollards, wall-mount), to suit all illumination configurations.
Mikado Nano – Mikado PM – Mikado GM – Mikado bollard – Mikado wall-mount
Shiraz & Shiraz K range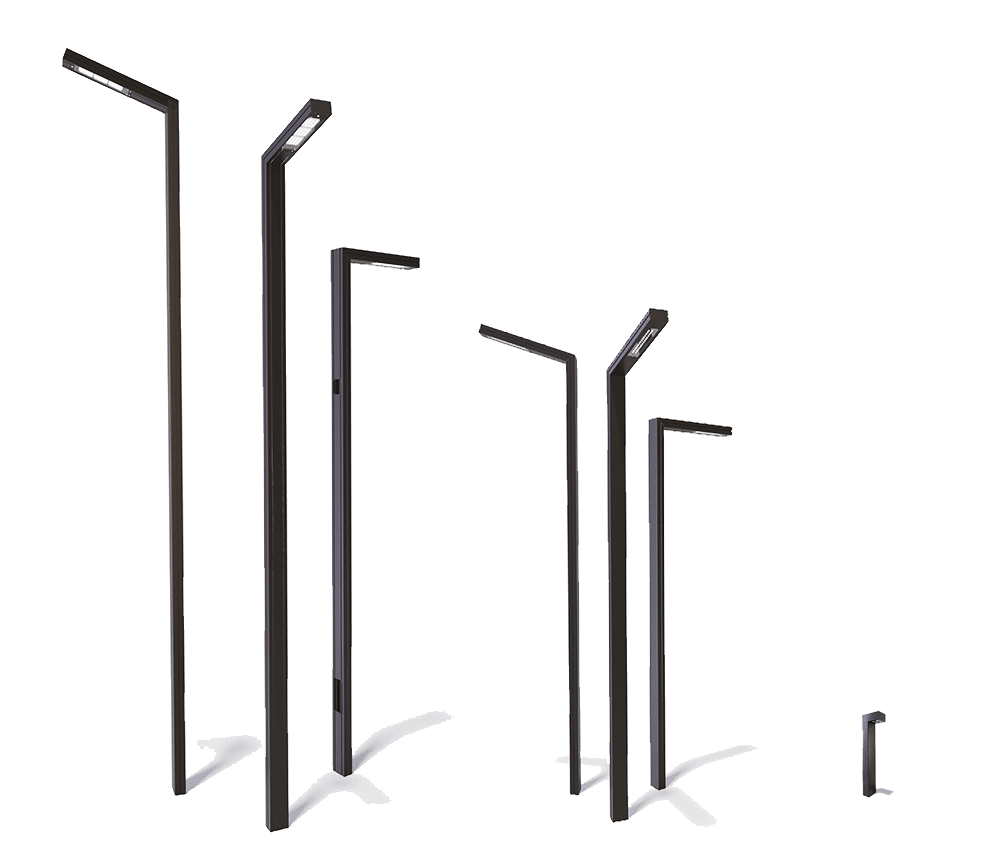 The shape of Shiraz model, definitely contemporary, has made its success. Shiraz benefits from the exclusive and patented City Module® concept and can be adjusted to different heights, and exists as bollard and wall-mounted. Shiraz K models include external technical groove which facilitate accessorization.
Shiraz – Shiraz Nano – Shiraz Nano Bollard – Shiraz (wall-mounted)
Shiraz K – Shiraz K Nano – Shiraz K Nano bollard
Creille range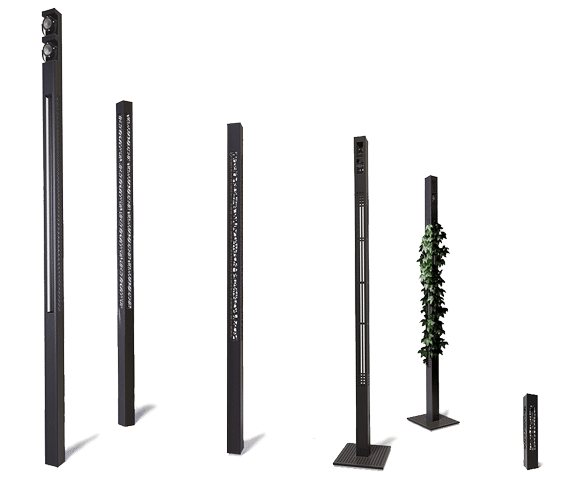 Creille is an illuminating column whose fretted aluminum pattern softly highlight urban or landscaped developments. Creille is availabe in different height and as a bollard. "Creille qui pousse" is a variation which can accomodate a living plant, for a very special bucolic lighting.
Creille – Creille GM – Creille that Grows – Creille bollard
Treille range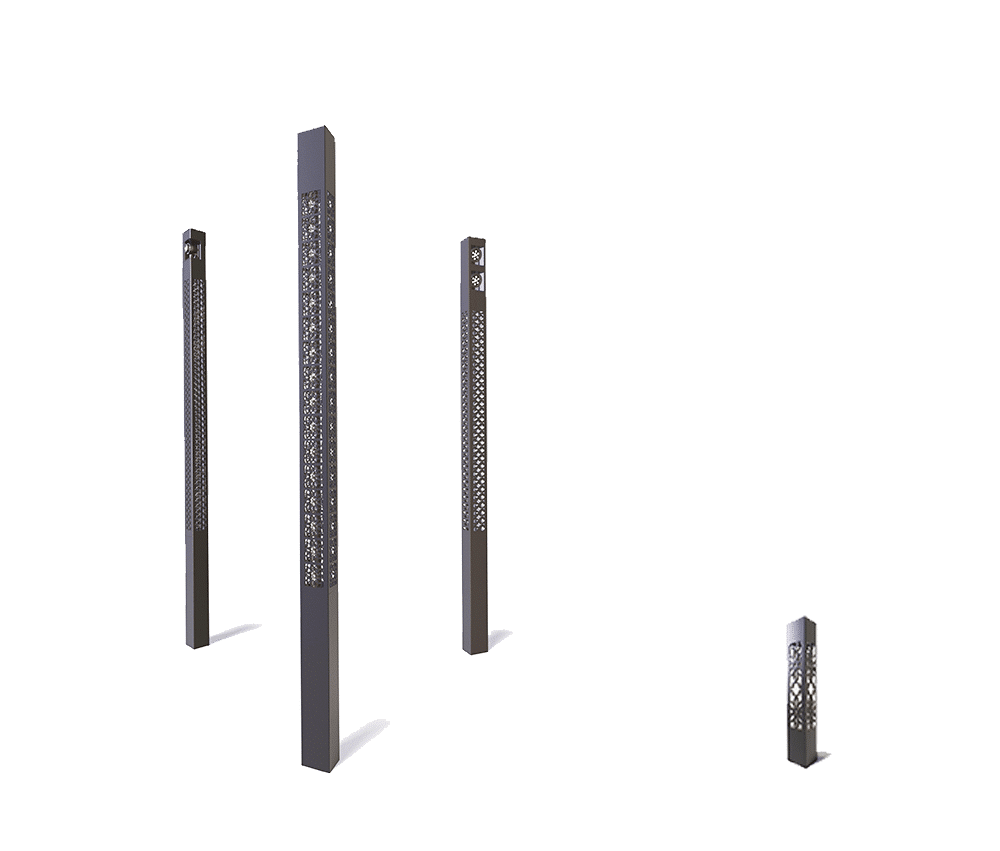 Treille takes its name (trellis) from its fretted aluminum structure. The customizable pattern and the internal illumination enhances the model with a distinctive look, giving off a cascading light effect. Treille is available as an illuminating column or bollard, and can host one or two projectors on top.
Treille – Treille bollard
Structure K range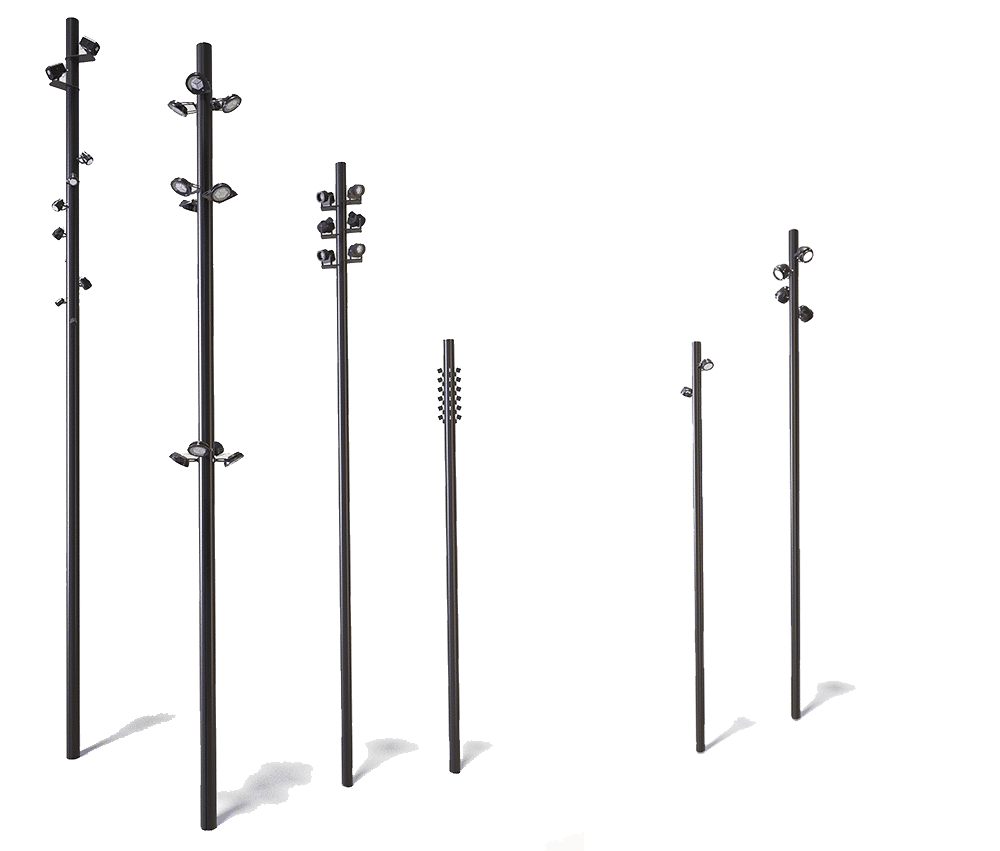 Structure K is a range of poles exclusivelly designed to support any kind of light fixture or any accessories (signage, bins, camera…). The positionning of these elements can be adjusted precisely and easily in height thanks to the technical grooves integrated to the pole. Combining aesthetics and resistance, Structure K is available in different thickness and diameters (from 120mm/4.7" to 320mm/12.6"), which can be used from 4m / 13 feet up to 20 meters / 65 feet.
Structure K – Structure K (high)
The newest models from the Prêt-à-Poser range combine design and efficiency, for quality outdoor lighting. Configurable (height, number of arms, colors…), they can fit in any kind of environments. Each model is equipped with LED luminaire, which offers long lifespan, low energy consumption and minimum maintenance.
Arbane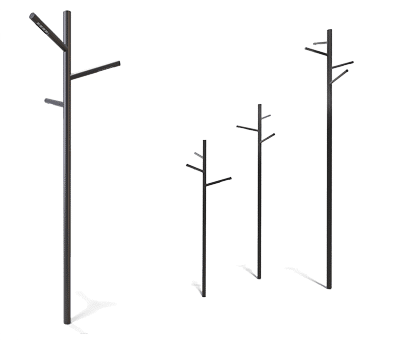 Arbane is an evolutive lighting system. It is designed primarily for decorative lighting applications but is available in several heights and powers to meet different requirements imposed by modern urban development. Resembling a tree, it can also become sculptural, depending on its color and implementation.
Arbane
Mauzac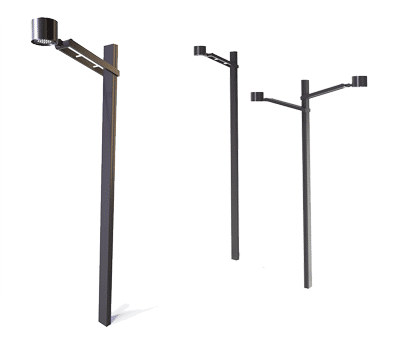 Mauzac relates to interior architectural lightings. Its refined aesthetics brings elegance and fineness to this object. Designed for external ambient and decorative lighting of public spaces, it is made of aluminum and is entirely weld-free. The arms' height can be ajusted as needed.
Mauzac – Mauzac (wall-mounted)




Zinfandel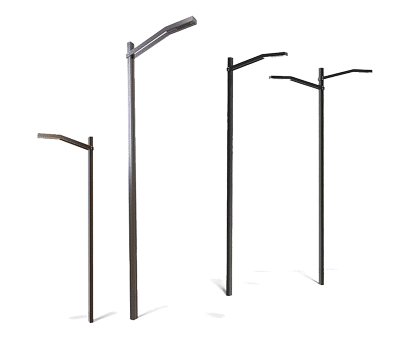 Zinfandel is a refined lamp post that brings elegance and fineness to developments. It accentuates the urban perspective with its simple and direct lines. Designed both for decorative and functional lighting, it uses Shiraz K and Shiraz K Nano profiles. The arms' height can be adjusted as needed. Their external technical grooves facilitate accessorization.
Zinfandel PM – Zinfandel GM – Zinfandel (wall-mounted)
Nerello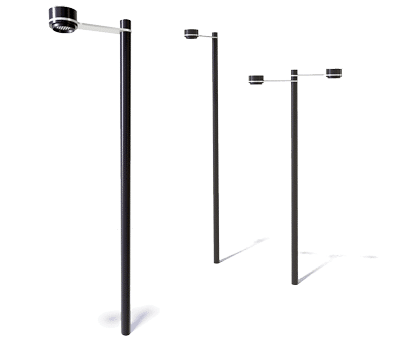 Nerello lamp post is timeless. It highlights the public spaces contemporaneity. Nerello's design in three distinct parts (pole, arm, fixture) makes it customizable: colors can be mixed and the head can be adjusted in height to create the desired aesthetic. The pole can integrate technical grooves to facilitate accessorization, or remain smooth.
Nerello – Nerello (wall-mounted)
Tannat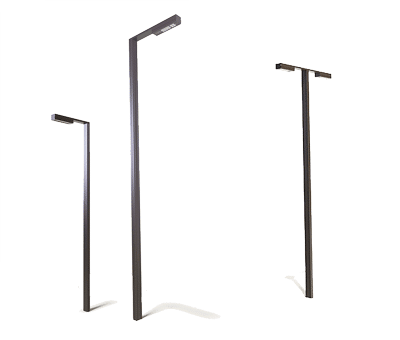 Tannat is designed as a global answer to lighting needs. Available for functional and decorative applications, this range adapts to every scenario proposed by urban development. Its external technical grooves facilitate accessorization.
Tannat PM – Tannat GM